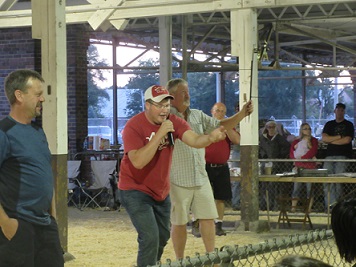 The IDGA Market
Free posting for IDGA members, here on the website and in the IDGA quarterly newsletter. Browse the Market below, and scroll down to submit a listing of your own.
Goats
If you don't see what you're looking for here, please be sure to search the IDGA Breeder's List.
Alpine Bucklings & Doelings
Ma's Acres, Bondurant, IA
Good milk and show lines. Bucklings $200 to $400, doelings $300 to $450, bred yearlings starting at $400.
Judi Nayeri 515-250-4836 [email protected]
Langille Farm PUREBRED, REGISTERED, NIGERIAN DWARF GOATS with MOONSPOTS!
BORN on Winter Solstice, Dec. 21, 2018.
Location: Malvern, IA
[email protected]/ 712-355-0954
The cost of purchasing a Nigerian Dwarf goat varies depending on the quality of the goat you are looking to purchase. We sell Purebred, Registered Quality Nigerian Dwarf Goats with unique and rare coloring, including those coveted Moonspots! Our Bucks have Milking Stars inherited from their Dam, so they're priced higher. Does and Bucks are $640 per head. Our quality stock will sell quickly, so we recommend placing your reservation for the goat of your choice soon.
5 Males and Females FOR SALE! All are completely adorable! Want to improve your herd? "Milking Star" bloodline! Excellent quality show animals, Great 4-H project for kids! Nigerian Dwarf goats LOVE people!
The Nigerian Dwarf is a Miniature Dairy Goat. A healthy Nigerian Dwarf doe can produce a surprising amount of sweet milk for her small size – up to two quarts per day. The Nigerian Dwarf goat milk benefit is that it is higher in butterfat (6-10 percent) and higher in protein than milk from most dairy goat breeds. Our goats for sale have been handled from day one by our nine and eleven year old 4-H kids, so already leading around on the lead rope and love getting legs messed with, already introduced to our milk stand! They are the cutest we've seen! So friendly too! Customer MUST purchase at least 2 goats together unless they have other mini goats at their residence. Balance must be paid in full for any goat to leave the property. First come, first serve basis. A $300.00 non-refundable deposit must be received to hold the kid of your choice until weaning, when the kids are 10-12 weeks old.
We are members of the Iowa Dairy Goat Association, Nigerian Dairy Goat Association, and the American Goat Society.
INCLUDED:
CD&T Vaccination and 8 week booster
Polled or Disbudded
All registration paperwork (excludes wethers)
Tattooing (excludes wethers)
Wethering (if desired)
De-wormed
PICTURES AVAILABLE UPON REQUEST.
Rudy Valley Farm
Rudy Valley Farm has been breeding excellent quality show animals with heavy milk production also for more than 40 years. We have a Saanen buck that is not yet registered available for $300 to someone who is looking for herd improvement. Sire is Sherry's LP Iliad *B whose mother is an SGCH doe. Dam is Rudy Valley Liberty O' Lucy, an 88% experimental registered doe with permanent champion lineage.
Renwick, Iowa
515-778-7375
Items & Services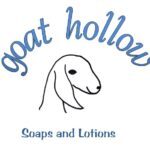 Goat Hollow Soaps & Lotions
Luxury for the skin you live in!
Open for an ad
Open for an ad
In promotion of dairy goats
Join Iowa Dairy Goat Association and become part of a growing and diverse group of people who recognize the value and possibilities of dairy goats and their products.
Join IDGA