IDGA Events
Growing the dairy goat community
"To provide practical and scientific instruction in the breeding and care of dairy goats and their products." – This is directly from the 1967 founding objectives of the Iowa Dairy Goat Association and it remains a pertinent and thriving component of the organization today, over 50 years later.
I smile every time I see new faces come to one of our events and smile even bigger when we witness veterans take part in helping them through the paces.

– IDGA Board Member & Former President Butch Sowers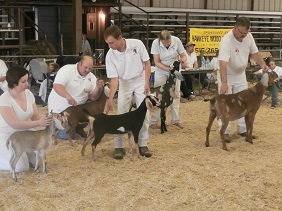 Iowa Spring Classic
Annual Spring Show in Colfax, IA
A 4-ring Doe and 4-ring buck show in centrally located Colfax, IA, just west of Des Moines. Sanctioned with ADGA (and AGS for Nigerian Dwarfs), the IDGA Spring Classic is a must-attend whether you are showing or watching. The Iowa Spring Classic is always held on the first weekend of June.

Clinics
Broad range of topics
The Iowa Dairy Goat Association is always on alert for opportunities to serve the educational needs of members as well as anyone who has an interest in dairy goats and dairy goat products. Past clinics have included an all-day Artificial Insemination (AI) Workshop, with a practical and hands-on approach, a Cheesemaking Clinic, and a 4-H/ FFA Judging/Evaluation Symposium.

Iowa State Fair
Iowa State Fair 2019 Dairy Goat Show News!
The change from an oberhasli class to an "ALL OTHER PUREBREDS" class has been approved. This includes Oberhasli, Sables, and Golden Guernsey when approved by ADGA.
Costume & Agility Contests
The Iowa State Fair hosts 4-H and FFA dairy goat shows, as well as a 2-day open show for senior and junior does. The Iowa Dairy Goat Association sponsors a Costume Contest and an Obstacle Course at the Iowa State Fair Dairy Goat Show. The Costume Contest is held on the Friday evening and the Obstacle Course is on the Saturday evening of the Dairy Goat Show. These activities are open to all ages! Age classes for the Costume Contest and Obstacle Course are 6 and under, 7 to 13, 14 to 21, and 22 and up.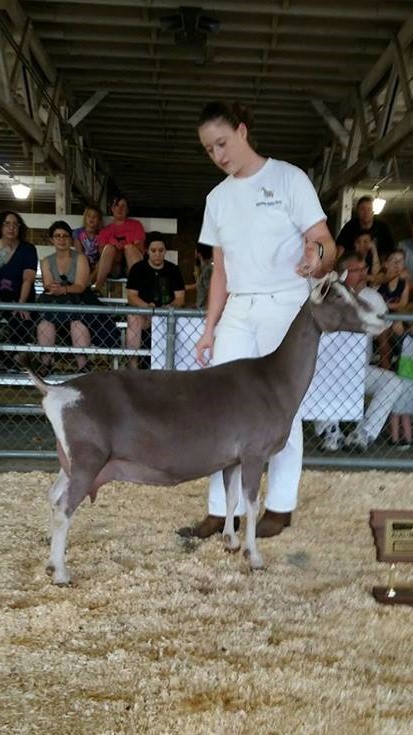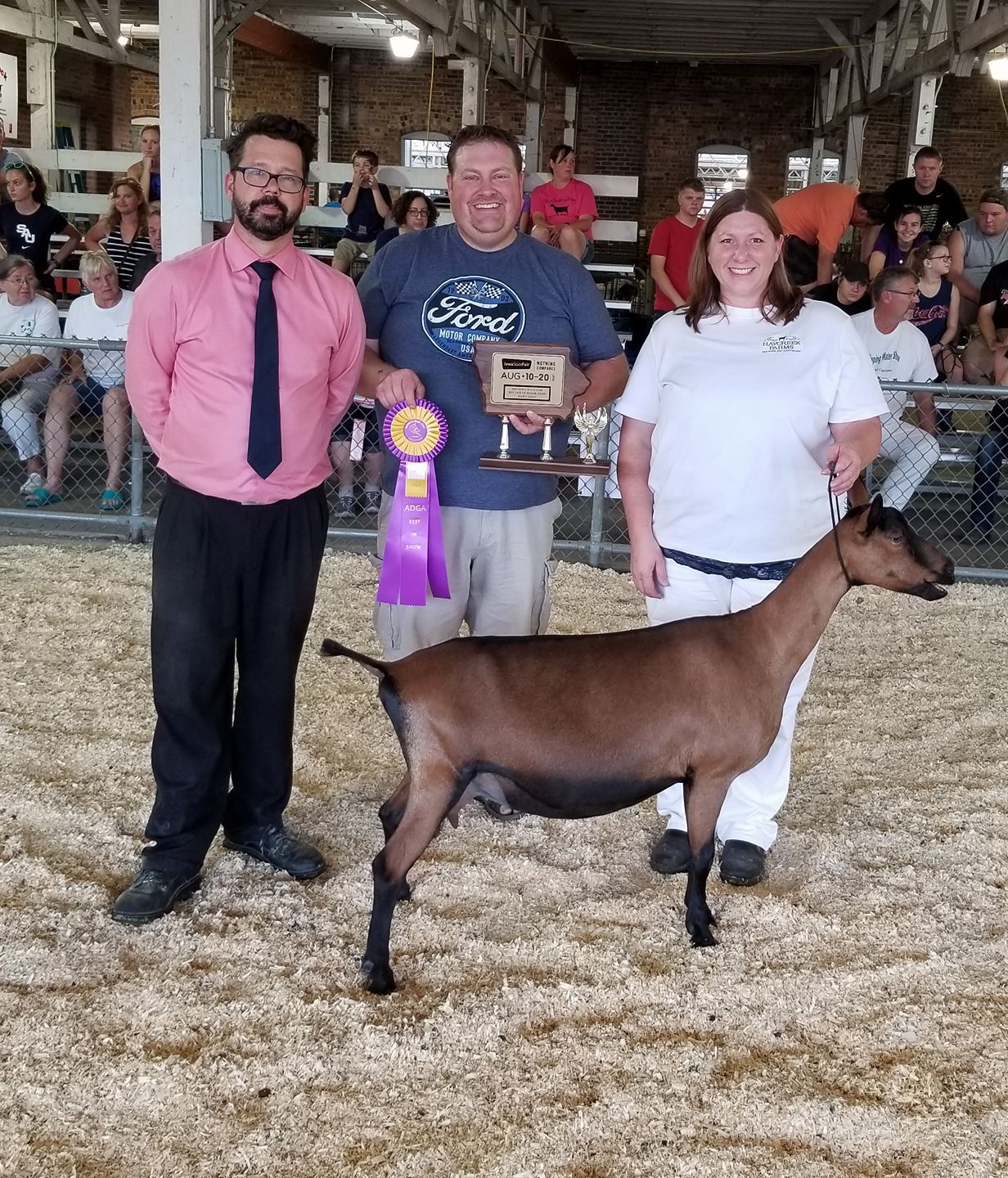 Senior Best Doe in Show, Haycreek Farms Stradavaria, Morgan and Keith Allen with Scott Bice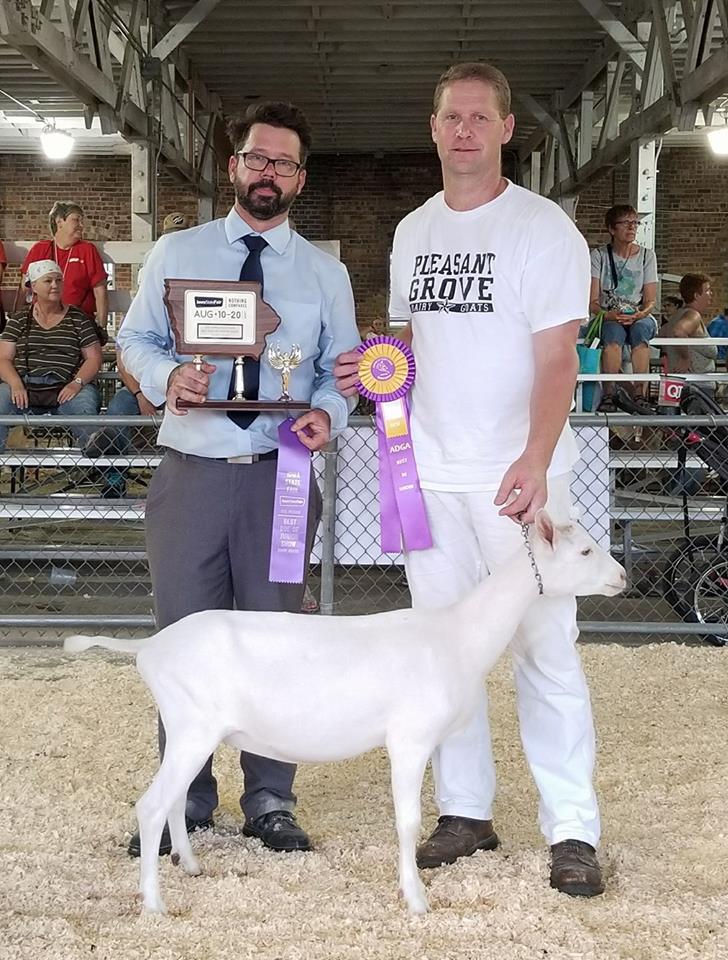 Junior Best Doe in Show BDIS , J-5 Farms Shimmer DC Finale, Craig Koopmann and Scott Bice