(Cancelled) Langston University Goat and Hair Sheep Field Day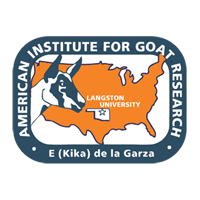 Cancelled due to COVID19 concerns.
The 35th Annual Goat & Hair Sheep Field Day hosted by the Cooperative Extension Program at Langston University. The Field Day will be Saturday 25, 2020 from 9:00 a.m. to 4:30 p.m. – Langston University at the E (Kika) de la Garza American Institute for Goat Research.
For registration information contact Dr. Terry Gipson (405) 466-6126 or terry.gipson@langston.edu or register online at http://goats.langston.edu/goat-and-hair-sheep-field-day.